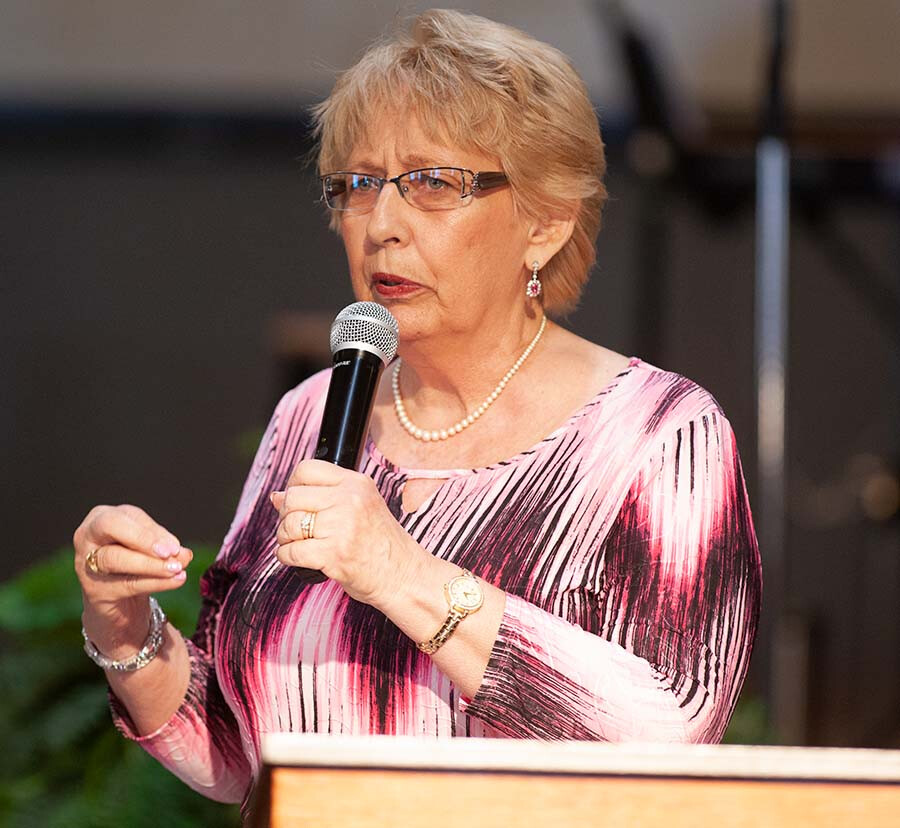 Debbie Gustafson
Associate Pastor Debbie
Pastor Debbie Gustafson is the Associate Pastor at Word of Life Church in Mesa, Arizona with her husband Pastor Tim Gustafson. In 2004, they were called by God to come to Arizona. Since then, they developed a powerful ministry whose mission is to build the church and make disciples that influence Arizona and the world. Pastor Debbie is best known for her personal mission and ministry to teach the Godly principle of walking in love and has a special gift in the area of divine healing and prophecy.
Born in New York, she later moved to California and met her husband Tim in High School. They married in 1971. They have enjoyed 51 years of a happy and loving marriage. They have a son Jeromie, daughter in law, Martha and 3 beautiful grandchildren.
Born again in 1988 through Kenneth Copeland Ministries where her journey began in being transformed by the Word of God. In 1991, she and her husband became members of Calvary Christian Center in Sacramento, CA. There they passionately began their work in ministry as servants to the Almighty God.
Debbie dedicated herself to ministry work in administration, accounting, hospitality, cell groups, TV ministry with correspondence and video duplication, also women's ministry and was licensed as a minister in 1998. She was ordained as a pastor in 2005 and continues to serve in the ministry as associate pastor and administrator at Word of Life Church.
She is a loving wife, mother and grandmother, a dedicated Pastor and an inspirational leader for her community and her spiritual sons and daughters and stands on and exemplifies Philippines 4:8.